About Our Springfield Lakes Practice
The Tina Dental Clinic Difference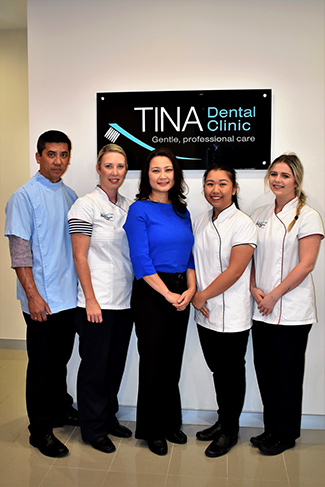 Dr Tina Vu (Dentist) took over our Springfield Lakes family practice in 2009. Here, our ultimate desire is to treat each patient, including small children, as if they were one of our relatives. That includes answering any questions you have and helping you feel at ease during every one of your visits.
Because we see so many families, we find that over time our patients often become friends. We're here for the long haul, no matter what your smile needs are in life.
Services That We Offer
Thanks to same-day dentistry, we can start to address your dental concerns as soon as you're ready. We offer a variety of services to suit your oral health needs, including
Invisalign ® and braces
Children's dentistry
Cosmetic and restorative procedures
Checkups and cleanings
Dental implants
Crowns and bridges
Sedation dentistry
Our fees are reasonable as well! Enjoy no-gap visits with our in-network provider. All health funds are welcomed and filed on the spot.
Technology Behind What We Do
To enhance the quality of care that we offer, we use up-to-date technology, including digital X-rays and rotary endodontics (for faster, gentler root canals). Feel satisfied knowing that we've cared for your teeth in the best and gentlest manner possible.
Dental Anxiety? Our Dentist Is Gentle!
Is dental phobia or anxiety something that you've experienced in the past? Most of our patients have told us that we're extremely caring when it comes to helping them feel at ease. We like to think that's true; some have even told us that they don't even feel our injections. At Tina Dental Clinic, you're in great hands.
MEET DR TINA »
If you're searching for a family dental practice where you can enjoy comfortable care, contact us today to book your first appointment.

About Tina Dental Clinic | 07 3470 0288